Understanding the Importance of Neurotransmitters from Tapestry on Vimeo.
Neurotransmitters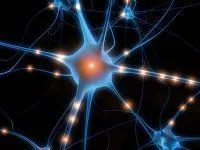 Neurotransmitters are the chemical messengers within our bodies that are utilized throughout the entire nervous system. We all have them, survive on them, and thrive on them, yet nearly all people have an imbalance.
Most importantly, neurotransmitters cause proper and improper function in the body, including physical, behavioral, emotional, and cognitive processes. They make our bodies work and represent who we are mentally and functionally. Neurotransmitters allow the transmission or communication from neuron to the other neurons across synapses, which mean they allow nerve cells to communicate.
The proper balance of neurotransmitters is essential to proper brain function, combating illness and fatigue, recovering from concussion symptoms, other mental brain ailments such as Parkinson's and dementia. We can continue to shift and modify behaviors in a positive direction however the underlying brain biochemistry may be part of the issue. This applies to anyone, such as people with asthma, autism, post-concussion symptoms, cancer, diabetes, poor sleep, weak work or athletic performance, fibromyalgia, chronic fatigue, autoimmune conditions, immune conditions, lack of focus, poor memory, pain syndromes, depression, narcolepsy, and attention disorders.
A very important consideration is that neurotransmitters inform us why the body is acting in its current state. One example is a decrease of norepinephrine in the brain can cause inattention or an inability to concentrate sometimes found as a culprit in children with ADHD. Another example is dopamine's function in the brain is for movement, thus the lack of dopamine will cause difficulty or inability to move limbs such as with Parkinson's patients.
If neurotransmitters are imbalanced at any stage of life, especially paired with sensory overload, physiological alternations can occur. To clarify, this means some behaviors such as depression, laziness, aggression, inattention, and anxiety despite the best home and work environments are directly driven by neurotransmitters.
Supporting a person's "whole being" through neurotransmitter therapy can improve even those patients who have sustained years of neurotransmitters imbalances and ultimately negative physiological change.
How We Test Neurotransmitters
Whether you are a healthy individual looking to improve your mental, physical, or behavioral well-being or an individual who has suffered for years without a positive drug-free direction, we can test your neurotransmitters and provide accurate therapy to improve your brain chemistry. We currently use symptom based qualitative studies and urinary based quantitative studies within our office. We can help you. Call to make an appointment today.