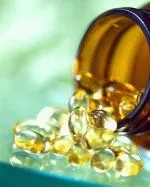 Why do I need nutritional supplementation?
Nutrition is an absolute necessity for correcting dysfunction in the body as well as maintaining optimum health. In today's society of less rest and more stress, nutrition supplementation is an important avenue to better health. Proper nutrition and nutritional supplementation support can greatly improve cognitive function, ADHD, high cholesterol, inflammation, weight control, Celia disease, fibromyalgia, learning disorders, behavioral disorders, mental disorders as well as weak athletic performance levels.
How does ProNeuro Health determine my nutritional supplementation needs?
We base nutrition recommendations on functional and metabolic testing to uncover exactly what the body needs or needs balancing. We research and hand select the supplementation we provide to only give the body what it needs to thrive. Dr. St. Laurent also monitors patient progress while taking supplements to ensure results and make adjustments if needed.
Why are the supplements provided by ProNeuro Health so highly recommended?
We advocate and recommend only the most effective clinically tested supplementation based on contents, efficacy, bio-availability, absorb-ability, and safety. Many people have turned toward a healthier lifestyle and are looking for ways to improve various aspects of their lives. Unfortunately, there are so many supplements to choose from and many people waste money purchasing supplements they do not need, or are not clinically tested, or that contain dangerous ingredients and fillers. Nutritional supplementation is a billion dollar industry supported by people with the best intentions, but who are wasting money on supplements that are much less effective.