Coaches, team members, school, and families need athletes functioning at optimum levels both physically and mentally from the beginning to the end of the game. When an athlete can not remember plays, when even muscle memory can not carry an athlete through, when daily and academic functions are lacking, the brain is not at its best.
We can help when an athlete:
suffers from mental fatigue during practice or in a game

gets frustrated with their game

wants to decrease recovery time

worries about sustaining a concussion

has concussion symptoms

forgets plays they once knew by heart

struggles with personality changes

feels sleepy throughout the day

has trouble learning in school

takes more medications than they'd like

needs to improve his or her EOC, PSAT, SAT, or Wonderlic score
At ProNeuro Health, Dr. Ruben St. Laurent will evaluate every aspect of the brain and body, then correct the issues to ensure even the best athletes perform better. Dr. Ruben identifies the root causes of joint, muscle, balance issues, and body pain related to poor performance. He also provides the cognitive fuel through specific protocols to ensure athletes minds are firing at optimal capacity.
Photos below are of Dr. Ruben and an SMU Mustang football player on location at a local track.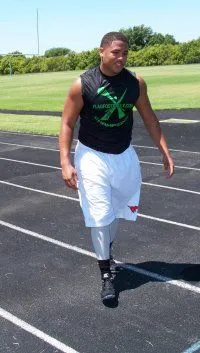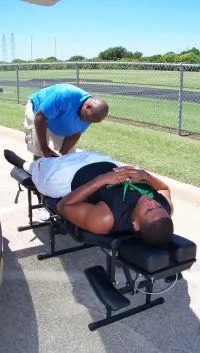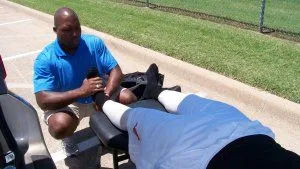 Copyright © 2012 Ruben St. Laurent
All Rights Reserved